.
.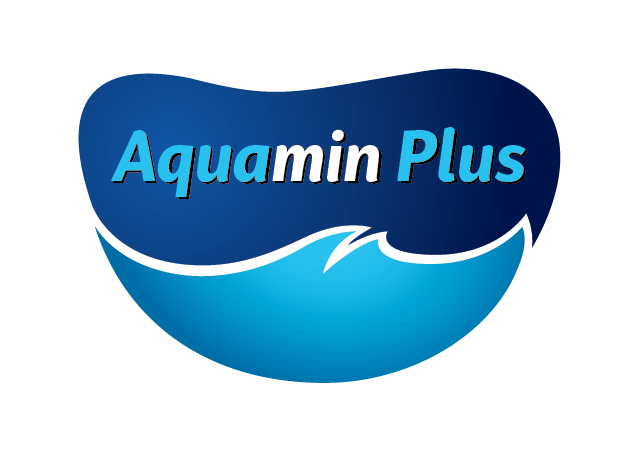 A

new product in the Aquamin line specifically for 
JOINT HEALTH
Aquamin Plus is a proprietary blend of ingredients. In a recent study on osteoarthritis patients, Aquamin Plus has demonstrated the following improvements to joints in the following areas when compared to Glucosamine:
Reduction of pain

A reduction in use of NSAIDS

Improved ability to sit and stand

Increased walking distance

Overall improvement on quality of life
Aquamin Plus for joint health contains all the trace minerals in Aquamin and Aquamin Mg plus Pine bark for a unique, next generation joint health product.
2 Grades Availabe:
Tablet Grade

Excipient-Free Powder
.
Aquamin®Marine Minerals for Health
Aquamin is a unique Marine multimineral complex, providing bioactive calcium, magnesium and 72 other trace marine minerals, for the fortification of food, beverage and supplement products.
Aquamin is not just calcium! It contains calcium, magnesium and over 70 other important trace minerals. The combination of calcium and trace minerals together enhances the rate at which calcium absorption.
Unlike other mineral sources used in food, beverage and supplement preparation, Aquamin is derived from 100% seaweed, which absorbs trace minerals from the surrounding seawater.
This form of absorption, coupled with Aquamins' unique structure, results in a mineral rich product that is neutral tasting, free of chalky texture and easily absorbed by the human body.
.
Physical Difference – The Structure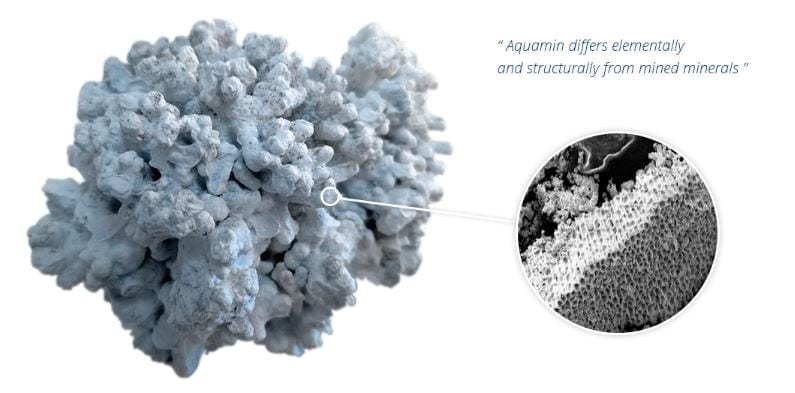 .
" Aquamin's unique porous honeycombed vegetative cell structure gives it a number of significant benefits from it's chemical behaviour to its absorption. "
Aquamin is plant and it's bioactive calcium, magnesium and 72 other trace marine minerals comes from plants NOT limestone which is a rock.
People are becoming more conscious of the source and the form of the food and drink they consume. The future belongs to sustainable plant ingredients.
Marine vegetation is richer in minerals than vegetation from the land.
.
Enhancing Quality of Life at Every Stage
Aquamin Marine Minerals transfer a host of benefits for each stage of life. It is much more than the sum of its parts.
Aquamin is supported by a significant and growing body of scientific publications appearing in a number of international journals. Thus far, scientific research has identified how Aquamin can enhance quality of life in the areas of:
.
Bone Health
Preservation of bone structure and strength while on a high fat Western style diet

Inhibition of Bone Mineral Density loss

Aids the mineralization and maturation of bone cells

Fast & effective PTH suppression and protection from exercise-induced bone loss

Aquamin & Vitamin D3 show proven synergy in enhancement of bone mineralization
Joint Health
Proven anti-inflammatory activity

Pain and stiffness reduction for sufferers of osteoarthritis

Ability for sufferers of osteoarthritis to reduce NSAID use by up to 50%
Digestive Health
Improvement of the symptoms of colitis

Anti-inflammatory activity demonstrated in the GI tract

Protection from liver damage while on a high fat Western diet

Prevention of polyp formation on a high fat Western diet

Maintenance of healthier stomach wall on a high fat Western diet
Stauber is a business-to-business supplier, blender, and distributor of ingredients.  We only sell to companies and not to individuals.
For information on Aquamin, the finest Marine Minerals contact us today!
.
Aquamin meets and exceeds the challenge for formulators
A suitable form of calcium that provides minerals without affecting flavor, solubility, bio-availability, sensory properties, and the mouth feel of the finished product.
Key Benefits:
Distinctive physical and chemical structure offers
Superior organo-leptic qualities

Enhanced texture

Lower sedimentation

Reduced astringency

Improved mouthfeel
Proven in independent studies in foods and beverages
Rare biochemical functionality, shown to impact bone, joint and digestive health:
PTH suppression (long and short term)

Anti-inflammatory activity (TNFα, IL-1β)

Pain and stiffness reduction (OA)

Bone formation enhancement
Adding value to your application
Organic certified powder form now available

100% Natural

Plant Origin

Clean Label

Neutral Taste

Allergen Free

Lactose Free

Slow release buffering

Thermostable
Highest standards
Highest standards achieved through total control of all processes – Lithothamnion calcified seaweed is sensitively harvested, washed, sieved, dried, milled and packed. The result is a safe, reliable, traceable and sustainable product.
ISO 9001:2008, HACCP, BRC certified manufacturing facilities

US FDA GRAS recognized

Halal and Kosher certified

Certified for use in organic food systems EU

Non – GMO

Sustainable mineral source
.
Potential Food Applications:
Chocolates

Ice Cream

Breads and Pastas

Snacks

Water & Electrolyte Beverage Fortification