.
.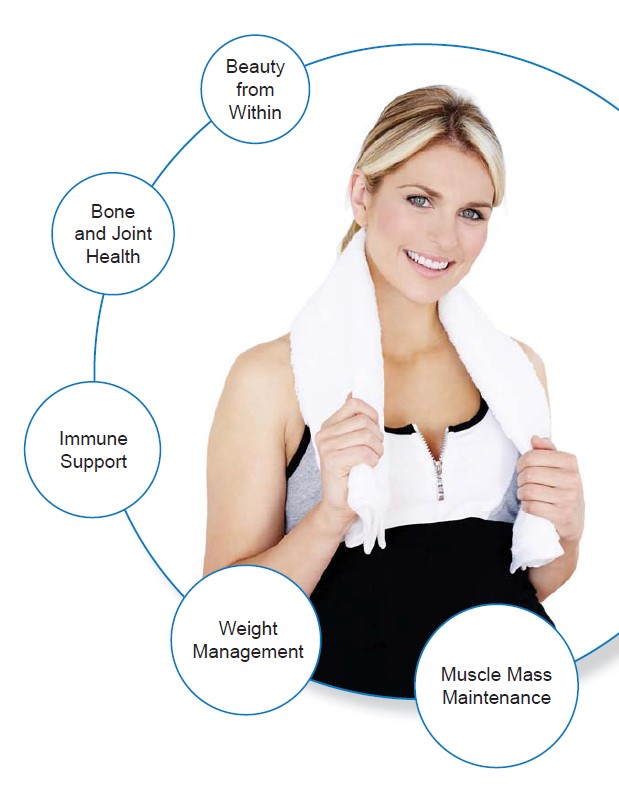 .
.
Nippi Collagen:
High-Quality
Clinically Tested
.
.
.
.
Nippi Collagen is a high-quality and clinically tested collagen peptide extracted from fish collagen.  Nippi Collagen powder is easy to digest and is quickly absorbed, more so than other collagen sources, due to its small molecular weight and high bioavailability. Nippi Collagen is tasteless and odorless, it can be easily added to food and beverages or be used for cosmeceutical and nutraceutical applications.
Key Benefits:
Marine Collagen Peptides

Virtually Tasteless & Odorless

Exceptional Solubility

Unique Amino Acid Composition

Superior Bioavailability & Digestibility

GRAS – Lactose Free – Gluten Free – Non-GMO – Kosher

Proven benefits for Healthy Skin, Bone/ Joint Health, & Immune support
Stauber is a business-to-business supplier, blender, manufacturer and distributor of collagen powder and other similar ingredients.  We only sell to companies and not to individuals.
For the finest Marine Collagen contact us today!
.
.
The Nippi Collagen Difference
Nippi Collagen is an collagen peptide extracted from pure marine sources.  Nippi Collagen powder is sourced from a sustainable and traceable supply chain.  Nippi Collagen is not irradiated and is certified non-GMO, presenting unmatched advantages in the market.
.
Applications – Collagen powder does not form a gel and dissolves easily in cold water, even at relatively high concentrations.  It is a highly bioavailable protein with a neutral odor and taste; collagen peptides provide exceptional solubility and instant dispersibility, and rarely interact with other ingredients.  These key benefits make it ideal for:
Capsules, tablets, orally disintegrating tablets (ODTs), fast melts

Functional foods – nutritional bars, yogurts, puddings

Beauty and topical applications including serums, creams, oils, hair care, lotions and soap

Powder blends and applications

Beverages

Chews, gummies, chocolate, jellies
Nippi Select and Standard Collagen Powder

Nippi manufactures consistent, high-quality and environmentally friendly products. Nippi extracts fish collagen peptides for our Select and Standard grades by using several farmed species that are considered to be the best choice for sustainability by the Aquaculture Certification Council.
Nippi 1000 Collagen – Topical Marine Peptides
Topical 1000 Collagen: a high-performance collagen peptide for easily absorbed topical applications. Our unique profile of high-mesh, low-molecular-weight peptides allows it to actively penetrate the transdermal skin layers.
Topical 1000 Collagen moisturizes the skin and contributes to smoothness and suppleness while boosting elastin and collagen synthesis.