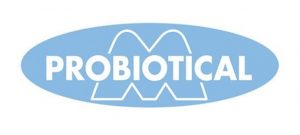 Stauber Performance Ingredients will distribute Probiotical's SkinBac postbiotics in North America
Probiotical SpA has announced that Stauber Performance Ingredients Inc. will be the North American distributor of SkinBac, the company's family of multi-strain skin-targeting postbiotics. According to Probiotical, SkinBac is made using a gentle and proprietary inactivation method that retains the cell structure of the microbes, unlike the lysates of microbes typically used in cosmetic products. The advantage of this is that the retention of the cell structure allows manufactures to determine the exact amount of SkinBac in a finished product when it's made and over the course of shelf life. With lysates, which require chemical, mechanical or enzymatic rupture of cell membranes, it's virtually impossible to quantify them beyond weight either before or after formulation, explains Probiotical in a press release.
Probiotical states that the selection of strains used in SkinBac compositions were chosen through an incremental series of research investigations performed by the company that compared a variety of bacteria. The in vitro studies investigated numerous factors, including competitive inhibition of skin pathogens, antioxidant activity, UV photoprotection, and hydration/water transport proteins, to barrier integrity, and safety. Later, Probiotical conducted clinical studies on female and male adults investigating the protective effects of the products on skin barrier function and integrity as well as objective measures of skin hydration, elasticity, extensibility, and smoothness.
"We strive to apply a systematic approach to strain selection, through a battery of in vitro and in vivo studies, without relying upon any animal studies. Our unique drying process preserves the unlysed cell in its final form, which we can quantify with precision," said Marco Pane, chief scientific officer at Probiotical and a member of the United States Pharmacopeia Probiotics Expert Panel, in a press release. "We also exclude any animal-derived ingredients from all stages of production, from culture media to drying/processing aids."
"We have worked closely with Probiotical to assess the utility and efficacy of SkinBac Beauty ingredients. They add a distinctive and innovative element to our portfolio, and complement our non-biotic skin care ingredients portfolio," stated Monica Mitchell, Stauber vice president of Strategic Brand Sales & Marketing. "We believe the unique ability to be able to quantify the amount of SkinBac Beauty strains added to, and present within, a product over shelf life will impart a new level of confidence to our customers."
For more information, visit our Probiotical page or contact us. STAUBER is committed to our continued promise of partnering with manufacturers that set the industry standard in product quality. For mor information on our partnerships, please visit our Partners page. To browse our ingredients, visit our Ingredient Categories.