TRIPOTASSIUM CITRATE MONOHYDRATE
Organic Tripotassium Citrate, also known as potassium citrate, is a white, granular powder with an odorless but cooling, salty taste. It is a non-toxic, slightly alkaline salt with low reactivity.  Contrary to other potassium salts, our Organic Tripotassium Citrate is less bitter and thus can be used at higher concentration levels.
One of the special salts produced by our partner Jungbunzlauer, Organic Potassium Citrate can be used for mineral enrichment in food, beverages, nutraceutical and pharmaceutical products, due to its superior technological and nutritional properties.
What is Tripotassium Citrate (Potassium Citrate) Used For?
Tripotassium citrate is used in foods, beverages, and other applications as a buffering, sequestering or emulsifying ingredient. Potassium citrate is the potassium salt of citric acid and it usually replaces trisodium citrate whenever a low sodium content is desired. An organic acid naturally found in citrus fruits, potassium citrate is a natural preservative and is also used to add an acidic (sour) taste to foods and soft drinks.  It can be added to ice cream to keep fat globules separated and be added to recipes in place of fresh lemon juice.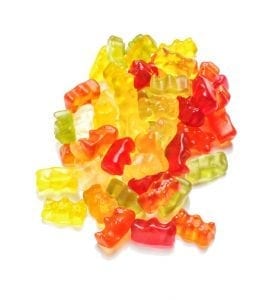 COMMON NAME:
Potassium Citrate

APPLICATION:
Food, Beverages, Tablets, Personal Care and Technical Applications

HEALTH BENEFITS:
Blood Pressure Support, Bone Health,
Water and Electrolyte Balance,
Acid-Based Balance
STAUBER is a Leading Tripotassium Citrate Supplier
Stauber is a key wholesale distributor who provides the finest potassium citrate.