A Unique Product:
Aquamin is a unique Marine multimineral complex, providing bioactive calcium, magnesium and 72 other trace marine minerals, for the fortification of food, beverage and supplement products.
Unlike other mineral sources used in food, beverage and supplement preparation, Aquamin is derived from 100% seaweed, which absorbs trace minerals from the surrounding seawater. This form of absorption, coupled with Aquamins's unique structure, results in a mineral rich product that is neutral tasting, free of chalky texture and easily absorbed by the human body.
A Unique Source: Aquamin is harvested under an exclusive license in the cool, clean and pristine waters off the coast of Iceland. In an area untouched by international shipping and industry, where the warm waters of the gulfstream meet the cold clean waters of the artic the perfect conditions exist for deposits of Lithothamnion to build up.
AQUAMIN® is derived from calcified Lithothamnion Sp. red algae, and;
Is a unique mineral source rich in bioactive calcium, magnesium and over 70 trace elements
Delivers high mineral content at a cost effective price to support consumer-appealing claims
Is harvested in Iceland under the strictest guidelines for sustainability and in an environmentally responsible manner
Clinical study data demonstrates the functionality for bone, joint, and digestive health
Is available in various forms to support various finished applications; tablets, powders, low pH beverages, clear drinks and sports beverages
Marigot meet and exceed the highest international standards to ensure that the material is harvested in a sustainable manner and that this precious resource is protected for future generations.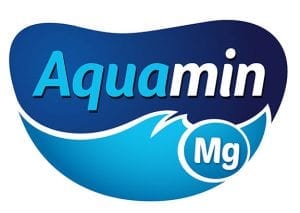 Aquamin

® Bioavailable Magnesium from Seawater

Derived naturally from the clean waters off the Irish coast

Contains a unique trace mineral profile gained from its marine source

Contains a high level of magnesium (35%) and a 50% higher solubility than magnesium oxide in water
Aquamin Magnesium Soluble form now available!
Aquamin Marine Minerals transfer a host of benefits for each stage of life. It is much more than the sum of its parts.
Aquamin is supported by a significant and growing body of scientific publications appearing in a number of international journals. Thus far, scientific research has identified how Aquamin can enhance quality of life in the areas of:

Bone Health
Preservation of bone structure and strength while on a high fat Western style diet

Inhibition of Bone Mineral Density loss

Aids the mineralization and maturation of bone cells

Fast & effective PTH suppression and protection from exercise-induced bone loss

Aquamin & Vitamin D3 show proven synergy in enhancement of bone mineralization

Joint Health
Proven anti-inflammatory activity

Pain and stiffness reduction for sufferers of osteoarthritis

Ability for sufferers of osteoarthritis to reduce NSAID use by up to 50%

Digestive Health
Improvement of the symptoms of colitis

Anti-inflammatory activity demonstrated in the GI tract

Protection from liver damage while on a high fat Western diet

Prevention of polyp formation on a high fat Western diet

Maintenance of healthier stomach wall on a high fat Western diet
Aquamin's Physical Difference:
Aquamin's unique porous honeycombed vegetative cell structure gives it a number of significant benefits from it's chemical behavior to its absorption.
Marine vegetation is richer in minerals than vegetation from the land. Aquamin contains a unique trace mineral profile gained from its marine source. The elements contained are at trace quantities and insignificant alone, but with a multi-mineral matric they work synergistically and give a powerful boost to the action of the calcium and magnesium.
Aquamin Applications
Aquamin is offered in a range of balanced formulations, each of which is designed to be more effective in specific food, beverage and nutraceutical applications including tablets, powders, low pH beverages, clear drinks and sports beverages.
Supported by a substantial body of published scientific trials, the various grades of Aquamin can be incorporated into a wide variety of supplement formulations.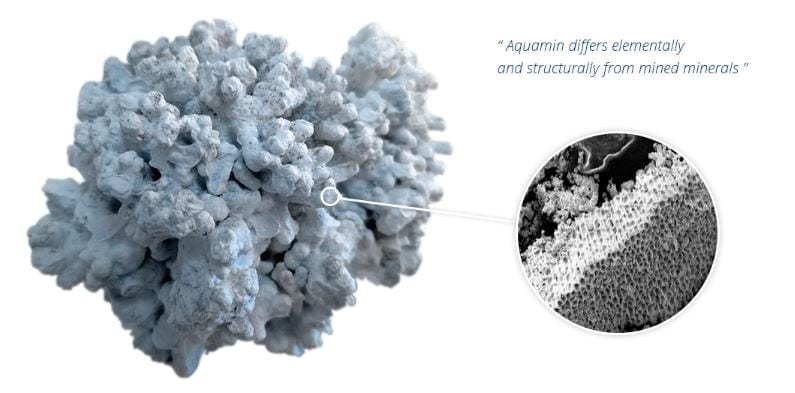 Aquamin TG
A granulated grade of Aquamin™ Lithothamnion for tablet and capsule applications
Aquamin F
A versatile ingredient for use in solid and semi-solid food production
Aquamin S
Formulated for use in low pH applications
Aquamin Soluble
Specifically designed for use in low pH applications and clear drinks
.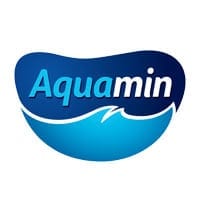 Stauber is a business-to-business supplier, blender, and distributor of ingredients.  We only sell to companies and not to individuals.
Contact us today!
.