Pomma+ uses only water to extract the beneficial polyphenols from California grown pomegranates.
We harness the same nutrients that Mother Nature created into a high concentrate, carrier free powder extract.
Our solvent-free pomegranate extract contains the pure profile of authentic pomegranate polyphenols.
Stauber is a key supplier and wholesale distributor of  pomma+  pomegranate extract.
Product is immediately available.
Pomma+ Powder is Wonderfully Pure and Authentic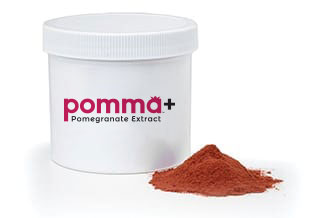 Our pomegranates are grown and handpicked exclusively from California orchards.
We perform comprehensive analysis during the process to ensure consistency.
Our proprietary processes ensure optimal quality, purity and potency.
Pomegranate Ellagitannins

Pomegranate's primary polyphenols are the Ellagitannins (hydrolizable tannins)¹ and punicalagins

Punicalagins are unique to the pomagranate,² pomma+ is rich with punicalagins

Authentic Pomegranates contain low levels of ellagic acid. ¹'³

Ingredients standardized to high ellagic acid do not reflect the true nature of a real pomegranate. 4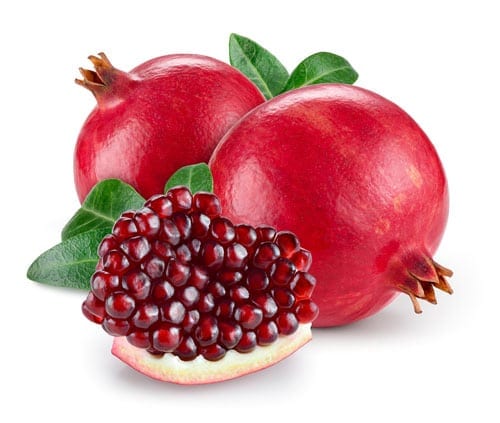 1 Gil et al., J Agric Food Chem. 2000 Oct;48(10):4581-9                                             2 Clifford & Scalbert, J Sci Food Agric 2000;80:118–2                      3 Madrigal-Carbalo et al., 2009; J Funct Food 324-329                                                          4 Lansky, J Med Food. 2006 Spring;9(1):119-22
Pomma+ Pomegranate Extract Applications
pomma+ powder gives you the power to enhance your products in so many ways.
Tablets/capsules/soft gels
Foods & Beverages
Powdered Beverages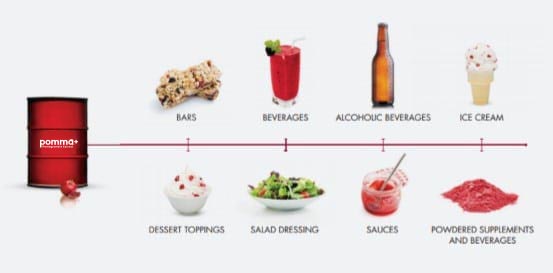 Qualities of pomma+ Pomegranate Powder


Consistent quality from lot to lot




Kosher, Vegetarian and Gluten-free

No solvents or carriers – pomma+ Powder is truly pure.
Stauber is a business-to-business, wholesale supplier, blender, and distributor of ingredients.
We only sell to companies and not to individuals.
Stauber is where to buy pomma+  pomegranate extract wholesale.
For samples or more information about pomma+ pomegranate extract, please contact us using the form below.
We are a key distributor and have pomma+  pomegranate extract immediately available.
Contact us today!