Trimagnesium citrate, also known as Magnesium Citrate, is an organic mineral source that has a 16% Magnesium content.
Magnesium is one of the most important minerals in the human body and can be found in every human cell. Magnesium is essential in a variety of biological functions, such as intervention in enzymatic reactions, its role in membranes and its function in neuromuscular responses. Our Magnesium supplement supports a healthy level of magnesium in the body.
Trimagnesium Citrate has high bioavailability and a neutral taste that is great for food and beverage fortification as well as pharmaceutical applications. It is a white powder which is virtually odorless, soluble in water, and freely soluble in diluted acid. Our Magnesium Citrate is available in anhydrous and nonahydrate forms.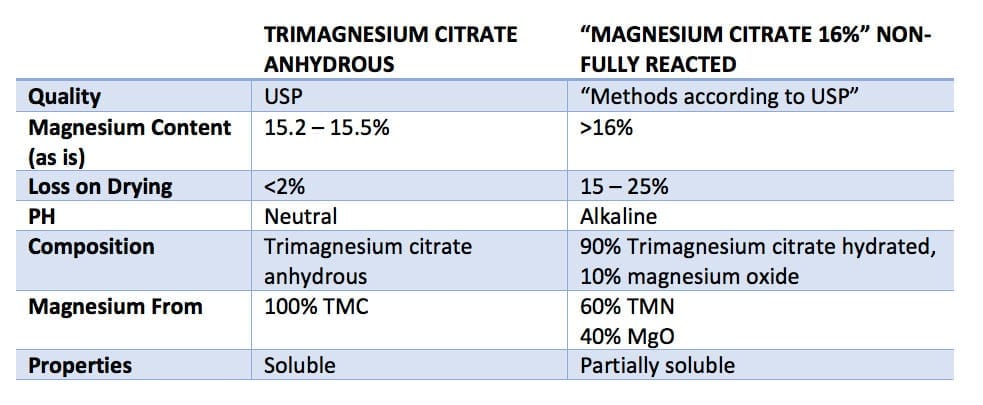 One of the special salts produced by our partner Jungbunzlauer, Trimagnesium citrate is mainly used as a mineral source in food supplements. Magnesium Citrate is used for mineral enrichment in food for particular nutritional purposes as well as in beverages, nutraceutical and pharmaceutical supplements due to its superior technological and nutritional properties.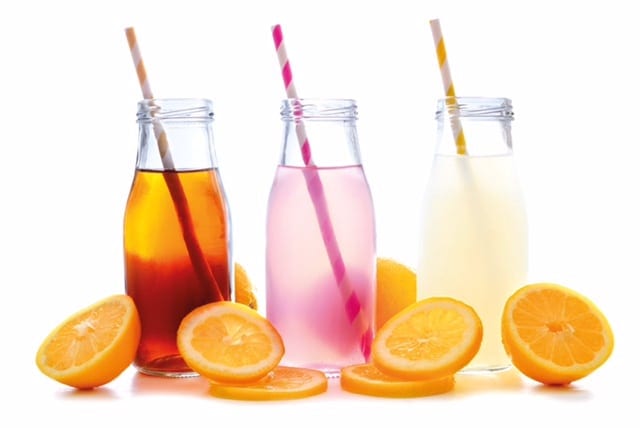 COMMON NAME:
Magnesium Citrate

APPLICATIONS FOR TRIMAGNESIUM CITRATE:
Food, Beverages, Tablets, Nutritional Supplements

HEALTH BENEFITS OF SUPPLEMENTING WITH MAGNESIUM:
Cognitive health, Maintenance of Bones and Teeth, Energy Metabolism, Electrolyte Balance, Muscle and Nerve Functions, Supports the Nervous System, Supports Fatigue, Mineral Fortification, Aids in the Process of Cell Division
Stauber is a business-to-business supplier, blender, manufacturer and distributor of magnesium citrate and other similar ingredients.  We only sell to companies and not to individuals.