Premium Korean Matcha Green Tea Powder
The Organic Nature of Korea
Vision Korea Corporation (A Nousbo Company) is focused on the Worldwide export of premium Korean organic green tea. Korean green tea has a unique taste and an exceptional quality compared to other green teas. The history of Korean Tea culture goes back to more than a thousand years, when it was introduced to Buddhist temples during the Koryo Dynasty.  Since the 1980's the Korean tea industry has been revived and is now known for the production of many different varieties of teas.
VisonKorea Matcha farms are located in this Jeju Island, at the southernmost tip of South Korea. Their USDA Organic Farm is owned by one of the largest globally renowned Tea Producers with over 30 years of experience – OSULLOC.
Stauber is a key supplier and wholesale distributor of  Korean Matcha organic green tea from the Jeju Island – the best matcha powder available!
Why Korean Matcha Green Tea from Jeju is the Best

Jeju is the only place in the world that has been awarded the "Triple Crown" from UNESCO in the environmental field. It has been designated a natural heritage site and was given geological park status in 2010. Due to the clean air and water, the tea leaves grown in Jeju island contain higher levels of anti-oxidants than tea grown elsewhere.

What Makes Tea Grown in Jeju Special?

Fresh Air

Temperature

Rainfall

Shade

Volcanic Soil

Clean Water
Matcha Product Features
100% Green Tea Powder

NOP-USDA Organic

Cold water soluble

Country of Origin: South Korea

HACCP Certified Plant

Halal Certified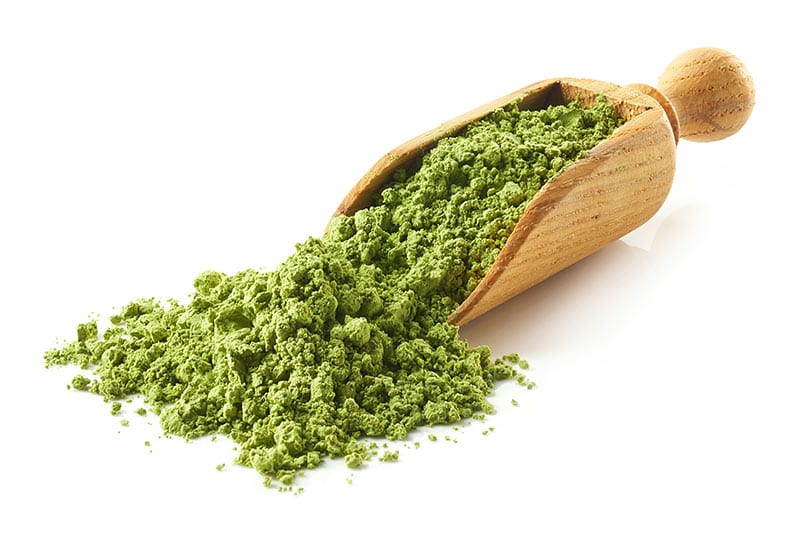 Health Benefits of Matcha Green Tea
Matcha revives anti-oxidants in the body, since Matcha has a higher amount of anti-oxidants than any other fruits or vegetables.

Matcha is a natural way to increase energy

Proven compounds of L-theanine, vitamins, and minerals

Matcha is superior when compared to green tea in energy, nutrition, and anti-oxidants
Stauber is a business-to-business supplier, blender, and distributor of ingredients.  We only sell to companies and not to individuals.
Stauber is where to buy Matcha Green Tea Powder wholesale.
We are a key distributor and have Matcha Organic Green Tea Powder immediately available.
For more information on premium Korean Matcha Organic Green Tea from the Jeju Island – the best Matcha Powder available, contact us today!
.