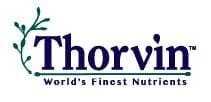 Thorvin – Ingredients for Nutraceuticals, Personal Care, Food, and Pets
Thorvin™ sources the world's finest kelps, processes them to maximize nutrient density, and then delivers high-grade ingredients, premium formulas, and custom blends. With Thorvin, you can formulate reliably and confidently knowing your ingredients were harvested from the cleanest seaweed beds on earth. Nature's most nutrient-rich, certified organic, source of minerals, vitamins, and phytonutrients.
Seaplants Are Powerful Bioaccumulators
Seaplants, or sea vegetables, absorb nutrients from the seawater directly through their leaf-like fronds. Land plants, in contrast, can only feed from the limited minerals present around their roots.
Remarkably, seawater contains all the essential minerals for sustaining our lives – in the same ratios as in the human blood stream. Perhaps this is why the sea is described as a source of life—the Mother.
Kelps are among the most useful species of seaweeds. The most valuable kelps grow in cold, mineral-rich waters and grow more slowly. These kelps collect minerals, vitamins, enzymes, amino acids, and other beneficial bioactive properties.
Thorvin provides you with a premium blend of carefully selected sea vegetation harvested from the pristine waters of Northwest Iceland, on the edge of the Arctic Circle. These cold, clean waters offer the perfect conditions for growing spectacular nutritious sea vegetation.

The World's Finest Nutrient Source
Thorvin selects the best species of sea vegetation from seasonal harvests to deliver the World's Finest Nutrients, for enhancing foods and nutraceuticals, personal care products, pet food, animal feeds, and plant foods.

Careful Harvesting
Selected kelps are fresh cut from managed beds using sustainable harvest methods that protect the biodiversity of the fjord. Only a tiny percentage of the annual new growth is harvested each year. The kelp is immediately brought to the dryer, near the harvest area.

Abundantly Rich Sea Water
The waters of the fjord are richly mineralized by many geothermal vents in the ocean floor, supplying deep earth minerals; by glacial milk (gletscher milch) rivers, which carry fine minerals from surrounding glaciers; and by the nearby upsurge from the meeting of Arctic and Gulf currents.

Special Dryer Preserves Thorvin's Essence
Thorvin is fresh-dried at controlled low temperatures, protecting its biological values and preventing surface oxidation or browning. The dryer is powered by indigenous geothermal hot water, a renewable resource.
Uses & Benefits of Thorvin – Certified Organic, Certified Kosher Kelps
Thorvin products support optimal health by delivering a complex array of bioavailable minerals, vitamins, and beneficial phytonutrients, including polysaccharides and antioxidants. Our organic kelp ingredients and branded formulas support a range of applications and will enhance the benefits of both existing and new products.
Nutraceuticals
Best known as the #1 pure source of iodine, Thorvin can deliver a targeted dose of this essential mineral. But that's not all: Thorvin contains polysaccharides, including fucoidan, and other phytonutrients – biochemical compounds that may contribute to weight loss and anti-aging.
Personal Care Products
Thorvin is the pure choice for skin and facial care, anti-aging, and cosmetic formulations including seaweed wraps, facial masks, cleansers, crèmes, lotions, soaps, and shampoos. In skincare formulations, Thorvin nutrients and phytonutrients help exfoliate, cleanse, detoxify, hydrate, and tone.
Pet Food and Supplements
A plant-based complex, Thorvin delivers readily utilized micronutrients, while its phytonutrient attributes support healthy skin, coat, and digestion. Thorvin is also a 100% pure botanical iodine source. Pets thrive on Thorvin.
Foods
For centuries, sea vegetation has been an integral part of the human diet because of its nutrient value. In food processing and functional foods, Thorvin is used as a salt substitute, herb, or flavor enhancer. With exceptional nutrient density, small amounts of Thorvin deliver substantial value.
Seaceuticals™ – 3000
Seaceuticals – 3000 is a premium Thorvin formula that helps promote thyroid health. This new formula is packed with nutrients and features an exceptional source of naturally occurring iodine from marine algae, delivered reliably at 3000 ppm so manufacturers can formulate a standardized product, with uniform dosage.
Seaceuticals – 3000 is Certified Organic. It is supplied in powder form for use in the dietary supplement and pharmaceutical markets.
Seaceuticals – 3000 Features & Benefits
Standardized formula

Uniform dosage

Guaranteed 3000 ppm Iodine for reliable formulating

Low heavy metals content for secure formulating

No additives

Certified Organic and Certified Kosher

Food grade; U.S. processed
Consistent particle size

Contains over 60 minerals, vitamins, enzymes and amino acids and prominently features Iodine at 3000 ppm.

Minerals of note: Iodine, Calcium, Potassium, Manganese & Zinc

Dried at low geothermal temps to preserve nutrient density & bioavailability
Applications
Thyroid function

Mineralization balancing

Detoxification formulas

Dietary supplements