STAUBER Performance Granulations Expertise 
Your Choice for Custom Processing – Designed for Your Specific Needs
STAUBER Performance Ingredients has been a leader in the industry for over 50 years. With the addition of STAUBER PERFORMANCE GRANULATIONS in 2012, STAUBER has expanded the portfolio to include exceptional manufacturing capabilities and solutions. Collectively, the team has over 100 years of industry experience to help you enhance your product and resolve your production issues. Let STAUBER be an extension of your R&D team.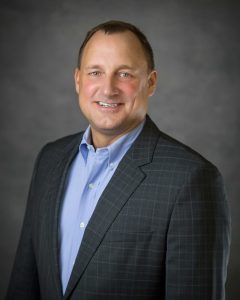 Jeffrey P. Oldenkamp
Executive Vice President And CFO
Jeffrey P. Oldenkamp joined Hawkins in May 2017 and assumed the role of Chief Financial Officer, Executive Vice President and Treasurer in June 2017. Prior to joining Hawkins, Mr. Oldenkamp was with MTS Systems Corporation, a supplier of high-performance test systems and sensors, where he served as Chief Financial Officer since January 2015 and Vice President of Finance for the MTS Test business from January 2014 to January 2015, and with Nilfisk-Advance, Inc., a global manufacturer of professional cleaning equipment, where he served as Americas Operations Chief Financial Officer and Vice President from January 2012 to January 2014.
Steve Hanauer 
Plant Manager
Steve Hanauer joined Stauber Performance in June 2018 as Plant Manager.  Prior to joining Stauber, Steve worked for Cereal Food Processors for 26 years as Plant Manager of multiple food processing facilities throughout the United States.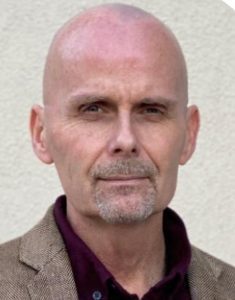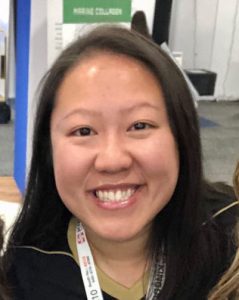 Suzie Zhang 
Sales/Brand Manager
Suzie joined Stauber the summer of 2015 and currently holds the role of Sales and Brand Manager of Stauber Health and Nutrition. Prior to Stauber, she was a Chemist and Formulations Scientist at DSM. With her technical experience, she is able to provide support on any custom projects.
Lihua Huo, PhD
QC Manager/Formulations
Lihua Huo joined Stauber/Hawkins in 2011, and assumed the role of  Quality Control Manager. She achieved her Ph.D degree in food chemistry in 2008, and specialized in food and dietary ingredients, lab analysis, quality management system, product development and is PCQI certified.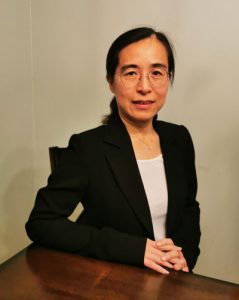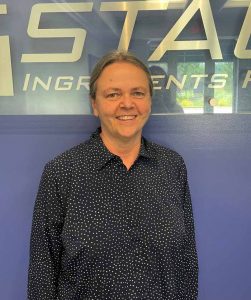 Donna Kolesar
QA Manager
Donna Kolesar joined Stauber in January 2015 in the role of Quality Assurance Manager.  She has 20 years of quality and regulatory compliance experience in the food, pharmaceutical and medical device industries.  Prior to joining Stauber, Donna was with Novartis Pharmaceuticals, where she served as part of the quality management team in the role of Senior Compliance Specialist/GMP Officer from 2011 -2015 and with Collagen Matrix Inc., a US manufacturer of implantable medical devices, as Quality Assurance Director from 2001-2011.
Brad Matos
Production Manager
Brad joined Stauber Health and Nutrition in early 2018 and currently holds the title of Production Manager overseeing three shifts of Production along with the Sanitation and R&D departments.  He has experience in a variety of different manufacturing operations including Cosmetics, Medical Devices, Consumer Products and Beverages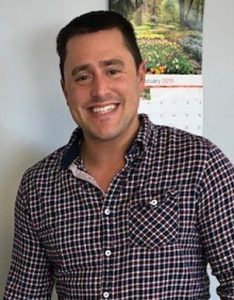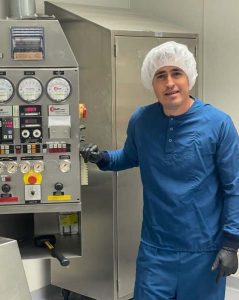 Tony Frausto
Production Lead/R&D
Tony joined the Stauber Health and Nutrition team in 1997 and has seen it all. With his long tenure and hands on experience, he has evolved into an expert in the manufacturing of powders.  He is a key member of our continuous improvement program and in charge of the pilot lab.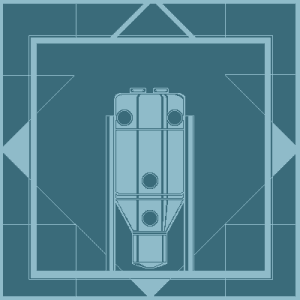 Fluid Bed Processing

High Shear Granulation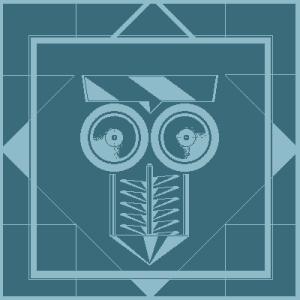 Roller Compaction

Precision Blending