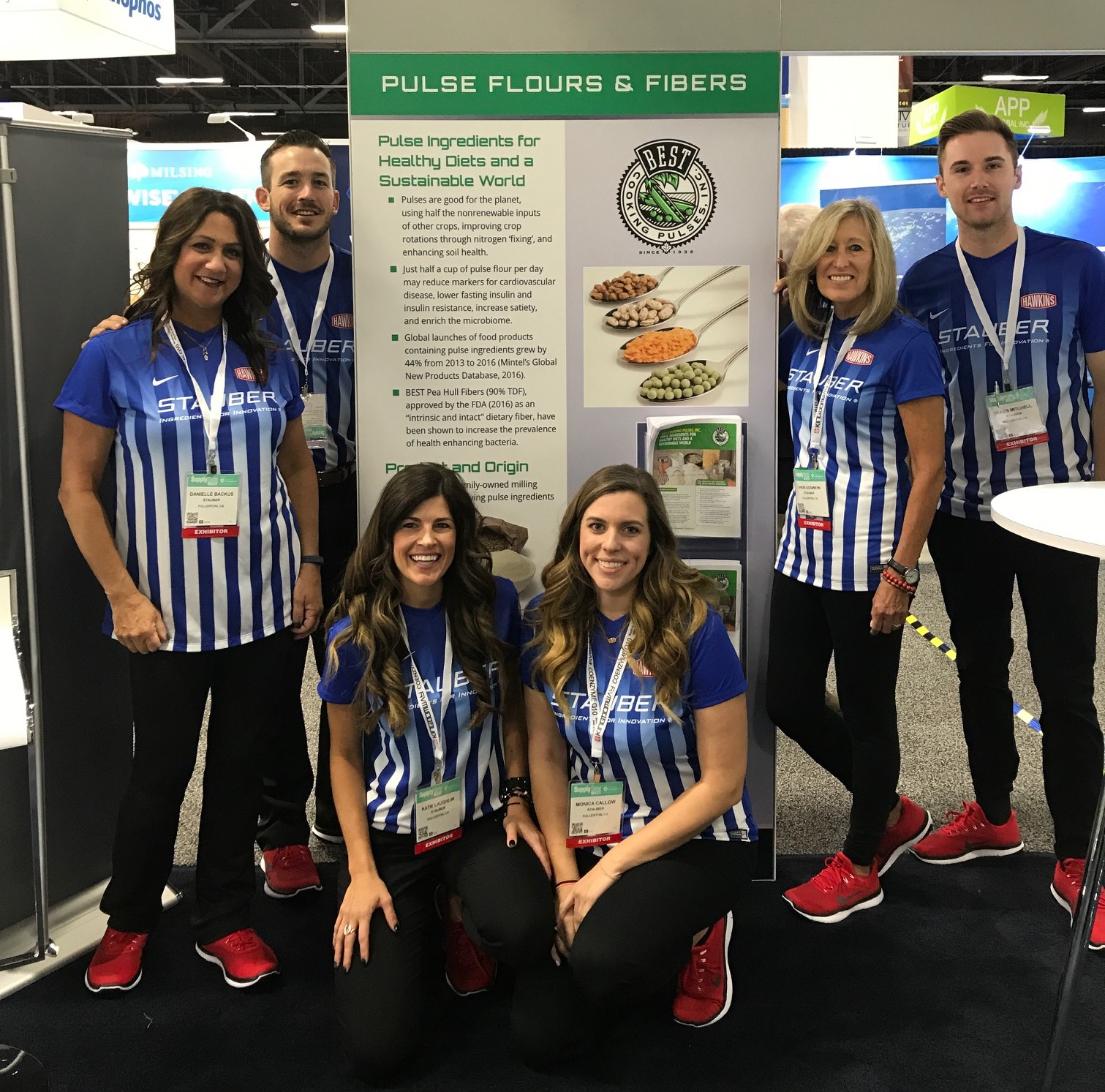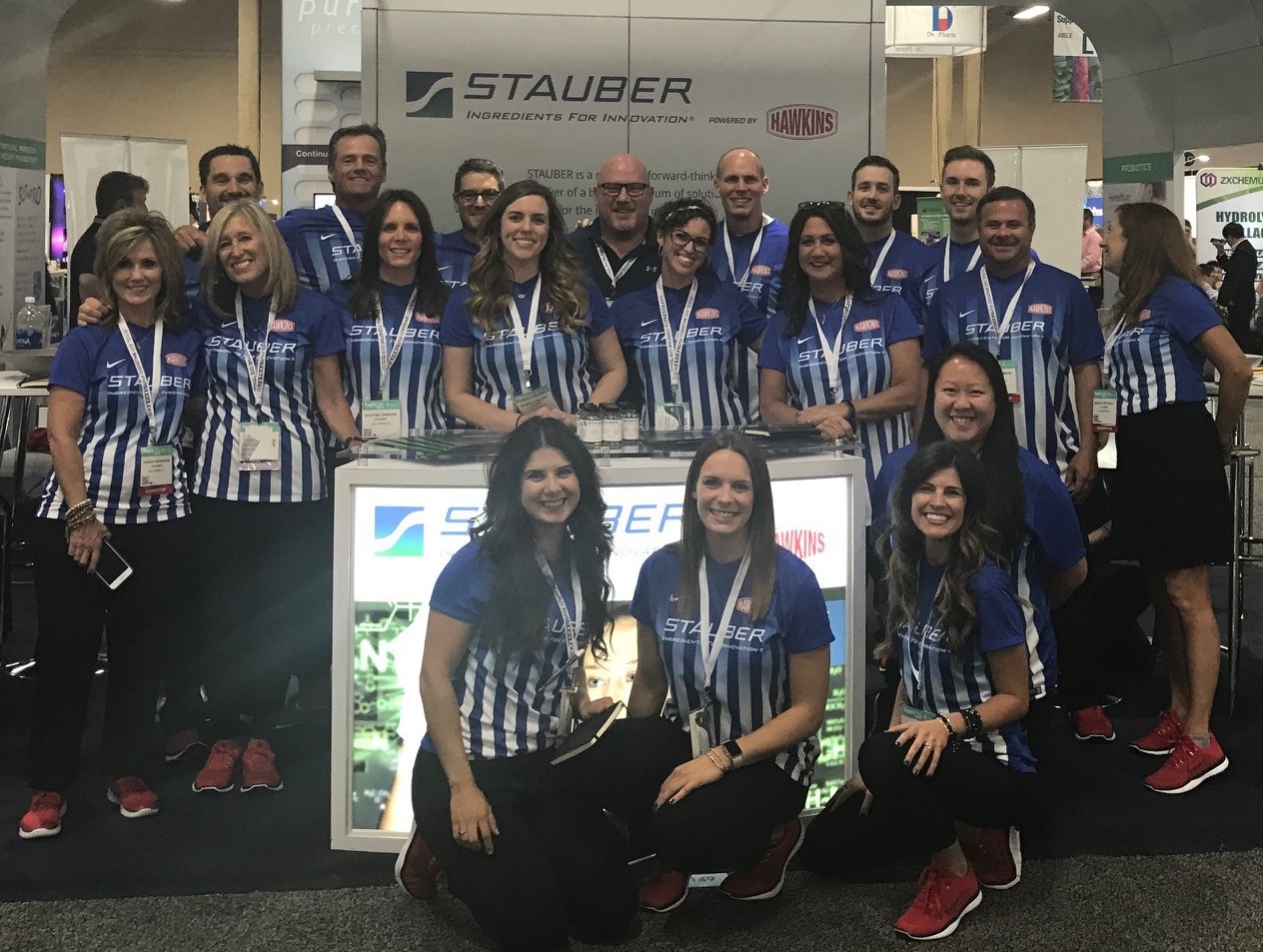 SupplySide West 2017
The SupplySide West 2017 tradeshow was a huge success for STAUBER! We are especially grateful for the many customers who came to the STAUBER booth to learn about our unique and exciting ingredients. It was fun to see familiar faces as well as many new ones. We were also privileged to have the support from our supply partners who helped to answer product inquiries and offer technical ingredient insights for the entire show. Our partners traveled from around the globe, including Austria, Ireland, Scotland, France, Mexico, and Spain as well those who came from remote parts of the USA. Our entire team showed their STAUBER team colors wearing bright red Nike running shoes and blue soccer jerseys, helping to promote our "Ingredients for Innovation."  Those Nike's helped catch the attention of many a show goer!
And most importantly, our hearts, thoughts, and prayers go out to all those touched by the tragedy that took place in Las Vegas, NV following SSW.