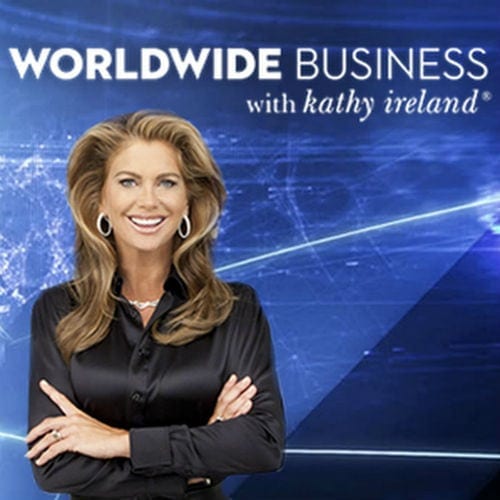 Worldwide Business With Kathy Ireland®
Tune in to Fox Business Network as sponsored programming and Bloomberg International on Sunday, September 3, 2017. See market-by-market listings below.
(LOS ANGELES, August 29, 2017) – Worldwide Business with kathy Ireland® is pleased to announce an exclusive story featuring STAUBER, an ingredient distributor leading the way in nutritional innovation.
The quality of our food, medicine, and cosmetics greatly depends on the integrity of the ingredients with which they are created. This statement made by host Kathy says it all when it comes to the importance of our guests' company.
"The STAUBER difference is mainly noted in the manufacturers the company represents, in addition to the fact that the company has a robust product offering," says Shirley Rozeboom, VP of Sales at STAUBER.
STAUBER works daily to ensure only safe ingredients make it into the products used by so many on a regular basis through their ingredients, innovation, and expertise.
STAUBER has been providing the finest in quality ingredients for the pet care, cosmetic, pharmaceutical, food and nutritional industries since 1969. Warehouses for STAUBER are located in four strategic geographic locations, fulfilling their customer's needs in a quick fashion, thus providing a complete solution. STAUBER was rated the #1 ingredient distributor in America for their exceptional customer service, commitment to on-time delivery, high quality of product and order fill rate.
STAUBER consistently searches the globe, selecting only the highest quality partners, thus ensuring exceptional ingredients, always. This consistent commitment to pursue quality means customers always receive the greatest values, highest grade and most innovative products. STAUBER's partners include Best Cooking Pulses, Covico Evaporated Coconut Water and Cream Powders, Enzymology Research Center, EPAX, Ferro Pharma, Healthco Stevia, Hereditum Probiotics, Jungbunzlauer, Marigot Aquamin, Nippi TruMarine Collagen, Vis Vitalis and many more.
Quality ingredients, supreme commitment to customer service and a determination towards innovation combine to make products safer, healthier and more effective.
To watch the program, tune in to Fox Business Network as sponsored programming on Sunday, September 3, 2017 at 5:30pm EST and Bloomberg International at 7:30am GMT, 10:30am D.F. and 3:00pm HKT.
About Worldwide Business with kathy ireland®
Worldwide Business with kathy ireland® is a weekly business television program featuring real-world insights from corporate executives from all over the globe which can be viewed on Fox Business Network as part of their sponsored programming lineup, as well as internationally to over 50 countries on Bloomberg International.