Lalmin® Mineral & Vitamin Yeasts
Lalmin® mineral yeasts are inactivated whole cell yeast product containing elevated levels of specific mineral and/or vitamins. Lalmin® is produced either by enhancing and converting the endogenous vitamin of the yeast, or by supplementing the yeast fermentation with measured levels of mineral and/or vitamins. The yeast cream is pasteurized and dried. This process allows minerals and/or vitamins to interact with the yeast cell components. The gentle processing conditions then preserve the level of the essential nutrients from yeast, such as minerals, vitamins and other micronutrients.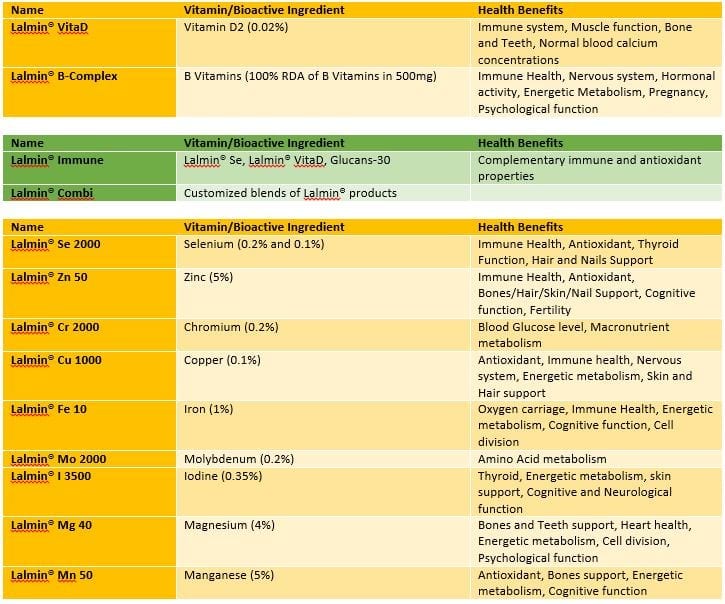 Gastro-AD® is a food supplement based on non-GMO soy, fermented by Lactobacillus delbrueckii ssp. lactis Rosell-187, a strain selected by Institut Rosell.
Plant-based fermented food supplement for support of gastric discomfort, support for heartburn, neutralizing gastric acidity.
Contains elements of soybean molecules resulting from fermentation (peptides, microbial metabolites etc) proprietary probiotic strain Lactobacillus delbrueckii Rosell-187.
No side effects as are found with typical heartburn support methods.
Clinical study demonstrates both immediate relief as well as long term safe use by immunomodulation and healing, as well as inhibition of enzyme activity and acid buffering.
Dosage is from 1gr to 6gr daily as needed and recommended finished application as powder or caps.
.
Click below for the Gastro-Ad Data Sheet
M-Gard® – Purified yeast beta glucan for immune support and enhanced defense against pathogens.
Yeast beta glucans help support healthy immune function in a large variety of different situations.  Studies have demonstrated that M-Gard® supports:
Daily immune system care
Promotion of balanced inflammatory responses
A healthy respiratory system
Produced in the northernmost part of Norway, Patented M-Gard® Particulate, our 80% concentrated, multi-functional yeast beta-glucan 1/3, 1/6 is suitable for a variety of applications, including:
Tablets & capsules
Gummies
Functional Foods
Beverages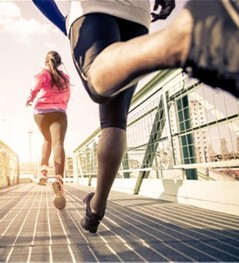 LALLEMAND NUTRITIONAL YEAST
Yeasto-Seal®
Brewer's yeast (Saccharomyces cerevisiae) products that are specifically designed for direct compression (tablets) and encapsulation (capsules). Brewer's yeast is an ingredient which is traditionally produced by washing, recovering and drying the yeast propagated during the production of beer. The yeast is heat treated and dried at a controlled temperature which stops biological activity whilst maintaining the unique nutritional properties. Brewer's yeast contains a mixture of high quality protein, vitamins and minerals.
LBl
Inactive whole cell yeast of the genus Saccharomyces cerevisiae, providing benefits as powder for direct consumption or in supplements as they naturally contain significant amounts of proteins, fibers, and certain B vitamins.
ENGEVITA®
A premium nutritional yeast that can provide numerous functional food properties and represent a healthy way to increase the nutritional value of your product.
BIO-ENGEVITA® FLAKES is an organic and vegetarian ingredient which provide a rich source of B-Complex vitamins. It provides a savory flavor with light enhancing properties. This specially grown primary yeast is manufactured in accordance with EU, Canada and USA regulations for the production of organic yeast.
Made from carefully selected ORGANIC substrates
Mild, savory tasting nutritional yeast
Specially grown primary yeast (Saccharomyces cerevisiae) that is roller drum dried
An ORGANIC Ingredient for Life
Properties/Benefits:
Ideal for 100% ORGANIC foods
Vegetarian ingredient
Beneficial, nutritional supplement providing a rich source of B complex Vitamins
Provides a savory flavor and has light flavor enhancing properties
Good water binding capacity and texturizing properties
Certified Non-GMO
Applications: nutritional supplement, meal topper, salads, seasoning blends, crackers, tofu products, patés, soups, meat analogs, dips, etc.
Contact us today!
Stauber is a business-to-business supplier, blender, and distributor of ingredients.  We only sell to companies and not to individuals.