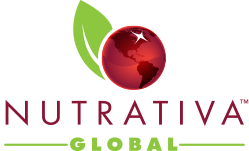 Unlocking the nutrition of fruit seeds and skins, STAUBER is proud to offer Nutrativa's™ high quality, pure, and 100% naturally-sourced fruit oils and powders for a wide range of applications.
Cold-Press / Cold-Filtered
Nutrativa™ Global uses a proprietary mechanical system to harness the incredible flavor and nutritional benefits from natural fruits. The chemical-free process extracts pure, authentic oil from seeds using sensitive pressure and friction to extract the oil. No external heat is applied during the extraction process to ensure flavorful, rich fruit oils filled with vital nutrients and functional properties.
100% Pure
To ensure that our customers receive only the very freshest, completely authentic ingredients, the Nutrativa™ Global process guarantees 100% true product recovery. We use 100% pure fruit resulting in 100% pure fruit ingredients.
Cold-Pressed & Cold-Filtered for Full Fruit Flavor
We ensure that all of our fruit ingredients are cold pressed and cold filtered to retain the rich, robust fruit flavors that are often lost during the heating process. Experience the flavor and nutritional benefits that only cold processing provides.
OILS
Our 100% pure cranberry protein oils is cold pressed and cold filtered to retain valuable nutrients and flavor, providing our customers with a level of purity and nutrition unmatched in the ingredient industry.
POWDERS
The international success of this product has led to a wide range of other fruit powders produced with the highest quality, purity and efficacy.
• Cranberry Powder
• Crantiva® Juice Powder with PACs
CRANBERRY PROTEIN
Our Cranberry Protein Powder delivers 50% dietary fiber and 25% complete protein including all essential amino acids and branched chain amino acids (leucine, isoleucine and valine).
• No Enzymes
• No Solvents
• No Press Aids
• No Synthetics
• No Chemicals
• Just 100% Pure Fruit Ingredients