POM Wonderful is a global brand committed to growing and producing the highest-quality pomegranates and pomegranate-based products. They grow a wonderful variety pomegranates from their own California orchards. The pomegranates are grown, handpicked, and processed with proprietary technology to ensure ingredient consistency and optimal quality. With over 9,000 acres at their disposal, we guarantee pomegranate perfection for use in your quality products.
Pomma+ Powder is wonderfully pure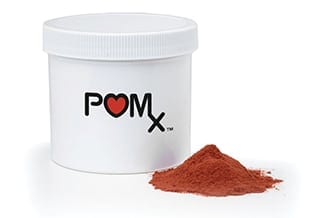 POMx™ Powder Extract is a high-quality, pure pomegranate powder extract that is suitable for a variety of nutritional applications.
To create this ingredient, POMx™ use only water to extract the beneficial polyphenols from our Wonderful variety pomegranates. This process enables them to harness the same nutrients that Mother Nature created into a highly concentrated and easy-to-use, carrier-free, free-flowing powder.
The POMx™ water-extracted pomegranate powder contains a very unique natural combination of pomegranate polyphenols, unmatched in the market.
Pomegranate Ellagitannins

Pomegranate's primary polyphenols are the Ellagitannins (hydrolizable tannins).¹

Ellagic acid is produced when ellagitannins are metabolize during digestion

Pomegranates naturally contain low levels of ellagic acid.1,3 POMx™ has <5% ellagic acid.

Ingredients standardized to 40% (or higher) ellagic acid do not reflect the true nature of a real pomegranate.4 This reflects either non-pomegranate derived ellagic acid or poor processing.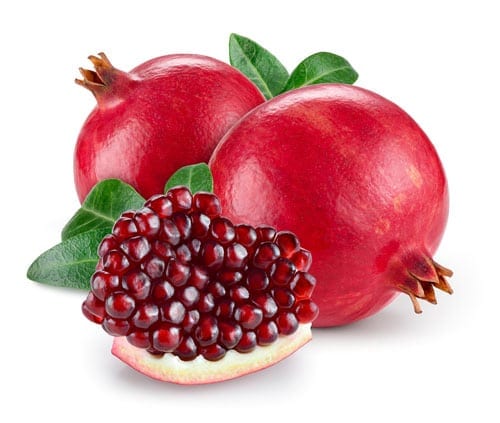 Wonderful possibilities (Applications)
POMx™ Powder gives you the power to enhance your products in so many ways.
Tablets/capsules/soft gels
Foods & Beverages
Powdered Beverages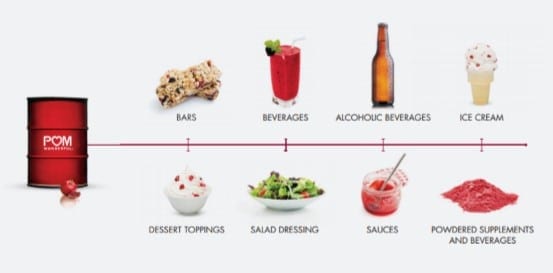 Qualities of POMx™ Pomegranate Powder


Consistent quality from lot to lot




Kosher, Vegetarian and Gluten-free

No solvents or carriers POMx™ Powder wonderfully pure.
POMx™ is a Committed Partner
POM's orchards meet or exceed all GAP (Good Agricultural Practices) standards, codes and regulations. They are certified GLOBALGAP and BRC.